FRIDAY 1-20-17 CLUB RACING

VINTAGE BUGGY NIGHT

PRE 1994 2WHEEL BUGGY CLASS

STOCK 17.5 MOTOR

OPEN --TIRES-RIMS-BATTERY

RACING STARTS AT 7

**************************************

TRACK WILL BE OPEN SATURDAY

10:00---12:00 ONLY 1-21-17

PRIVATE PARTY REST OF DAY






WANNA TRY ONE ??????

RENTALS AVAILABLE

$25 FOR 2 CHARGED BATTERIES

COME AND TRY THEM OUT!!!!!
















CALL FOR YOUR PARTY NEEDS.

TRY SOMETHING DIFFERENT FOR

THOSE HARD TO PLEASE PEOPLE.

REMOTE CONTROL CAR RACING.


| | |
| --- | --- |
| CRITTERS NEW TRACK DESIGN ! | |
| | |


SUNDAY RACING IS BACK !

DOORS OPEN AT 9:00AM ON RACE DAY

RACING STARTS AT 11:00 AM

DUST THEM ALL OFF AND BRING THEM DOWN !

NEXT RACE IS AFTER THE NEW YEAR.

OPEN PLAY TILL THEN.
























FALL BRAWL IS HERE

TOMORROW DOORS OPEN AT 7:00AM

RACING STARTS AT 10:00AM

COME ON DOWN AND JOIN THE BRAWL.



NEXT
CLUB RACING
EVENTS

DECEMBER FRIDAY 12-30-16 SUNDAY WILL POST NEXT RACE
********************************
RACE SEASON DOOR OPEN AT 9:00AM
*********************************
EVERY FRIDAY NIGHT!!!!!!!! RACING STARTS AT 11:00AM
RACING STARTS AT 7:00PM

SEE YOU THERE -------------







CRISPY CRITTERS HOBBY SHOP
1275 BLOOMFIELD AVE
BLDG 6 UNIT 31
FAIRFIELD NJ 07004

973-575-0375


WE OFFER INDOOR ELECTRIC
OFFROAD RACING ON
A CLAY TRACK.

FOR 1/0 SCALE ELECTRIC OFFROAD
VEHICLES AND BELOW.

WE HAVE BUILT AN OUTDOOR TRACK
NITRO---ELECTRIC--1/8 SCALE *********
COME DOWN AND SEE!!~!!!!!!!!!!!!!!!!!!!!


WE HAVE ADDED AIRSOFT TO OUR ARSENAL OF TOYS !!!!!!




OUR WEBSTORE IS NEW AND OPEN FOR BUISNESS

CLICK ON STORE LINK TO SEE!!!!

WANT TO RUN IN PRIVATE, CALL FOR TRACK RENTAL !


MRT TRANSPONDER

$79.99

THE NEW B6S HAVE ARRIVED!!!!





CRISPY CRITTERS ONLINE

OUR NEW ONLINE STORE IS OPEN !!!!!!!
CHECK IT OUT >>>>>>>>>>>>>>>>>>>>

CALL OR CLICK ON THE CHAT BUTTON FOR PRICE POUNDING DEALS!!

WE WILL SMOKE THE COMPETITION !!!!!!!!!!!!!

TRY CRISPY CRITTERS FOR BEST PRICING ANYWHERE

GIVE US A CHANCE TO BEAT THE COMPETITION.

Call us , we will try to beat all real prices !!!!
If you are not familiar with our company and your first contact with us is online: We would be pleased to hear from you! Please let us know what your needs and questions are, we will be more than happy to help. If you do not see what you are looking for in the store.. call , product is always being added to website AND CAN BE ORDERED FOR EVEN GREATER
SAVINGS.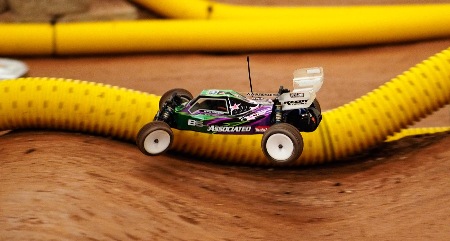 In brief, you should know the following about us: we are a hobby shop dealing mostly in rc products.
We sell cars trucks, buggies, truggies, drones, helicopters, planes, boats ,and more. We offer great prices and great service.